ICYMI: Scott Interview on Emmett Till Anti-Lynching Act
WASHINGTON – U.S. Senator Tim Scott (R-S.C.) sat down with ABC Nightline to discuss his work to introduce anti-lynching legislation and the significance of the bill being signed into law.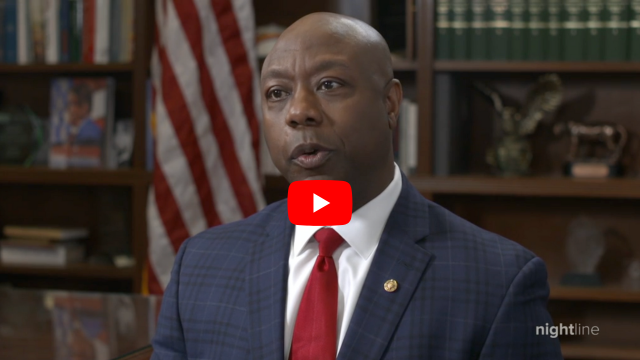 Click Here to Watch the Full Segment
On the need for anti-lynching legislation… "Everyone I talked to, Republican and Democrat, not a soul knew this was not already a law. It's a strange experience when you realize something has not been done that everybody thought was done."

On the Till legacy… "Thank God she had the courage to show the world what happened to her child. We would not be here today if not for the pain and suffering, and the strength and courage that the entire family showed the world."

On the impact of anti-lynching legislation… "Ahmaud Arbery was yesterday basically. So let's not pretend that lynching is something that happened a hundred years ago or in the 1980s. If you hunt a man down in the middle of the street, that's lynching."

Background:

The Emmett Till Anti-Lynching Act, introduced by Sen. Scott and Senator Cory Booker (D-N.J.) in the Senate, was also cosponsored by Senators Rand Paul (R-Ky.), Raphael Warnock (D-Ga.), Alex Padilla (D-Calif.), Marco Rubio (R-Fla.), Maggie Hassan (D-N.H.), Shelley Moore Capito (R-W.Va.), Tina Smith (D-Minn.), and Susan Collins (R-Maine).

Sen. Scott first introduced anti-lynching legislation in 2018 and again in 2019, along with Booker and then-Senator Kamala Harris (D-Calif.). The bill passed the Senate twice with unanimous consent but was held up in the House of Representatives.

Sen. Scott has led several efforts to combat hate crimes in America. Most recently, he:
Click here to read full text of the law.

Click here to read Sen. Scott's statement on the bill signing.
###