ICYMI: Senator Scott Celebrated HBCUs' Role in Strengthening the Nation
WASHINGTON – U.S. Senator Tim Scott (R-S.C.), co-chair of the bipartisan HBCU Caucus, hosted his Seventh Annual HBCU Fly-In to celebrate America's more than 100 Historically Black Colleges and Universities. The event focused on recognizing the historical accomplishments of HBCUs, their immense contributions to the American economy and workforce, and ways to strengthen them for years to come.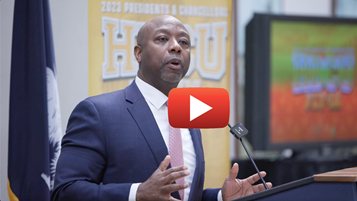 Click here to watch the video recap!
"The reality of it is, much of the success that we have seen so far has come through the [HBCU] partnerships," said Senator Scott. "Thank you all for continuing to participate in this process of engaging each other and sharing our experiences, our brain power, and expanding hope and creating opportunities where once, there was none."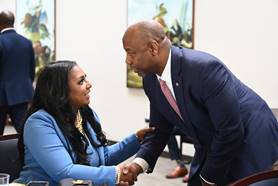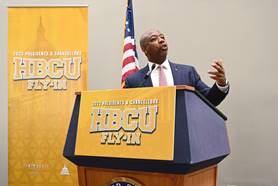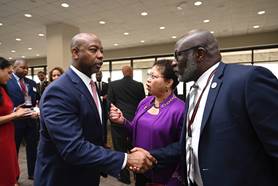 View the photo gallery in full here!

Senator Scott was joined by over 70 HBCU presidents and chancellors and featured several speakers: Dr. Carla Hayden, Librarian of Congress; Reverend Dr. Barry Black, Senate Chaplain; Senator Rev. Raphael Warnock (D-Ga); Senator Katie Britt (R-Ala.); Senator Jon Ossoff (D-Ga); Senator Roger Wicker (R-Miss.); Senator Tim Kaine (D-Va.); Senator Cindy Hyde-Smith (R-Miss.); Senator Marsha Blackburn (R-Tenn.); Senator Ted Budd (R-N.C.); Senator John Boozman (R-Ark.); Senator Tommy Tuberville (R-Ala.); and Congresswoman Alma Adams (D-N.C.).