PHOTO RELEASE: Senator Scott Invites Educators from HBCU's to Capitol Hill for Fourth Annual HBCU Fly-In
WASHINGTON—Today, U.S. Senator Tim Scott (R-SC), joined by House Republican Conference Vice Chairman Mark Walker, hosted the Fourth Annual 2020 HBCU Fly-In in Washington, D.C. The event featured a bipartisan, bicameral coalition of Members of Congress to celebrate America's more than 100 Historically Black Colleges and Universities (HBCUs). Below are photos from the event.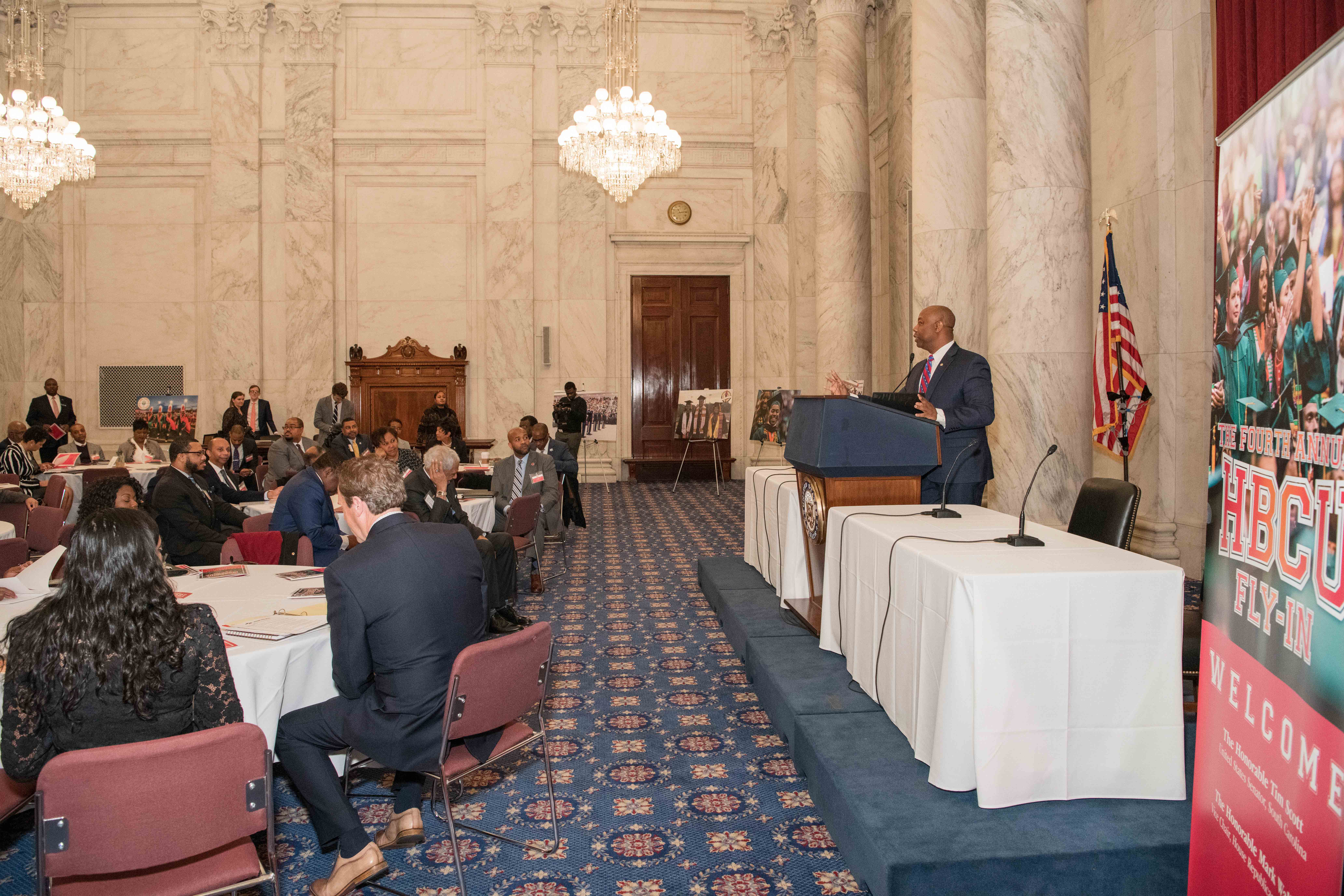 Senator Tim Scott delivers opening remarks for the Fourth Annual HBCU Fly-In.
Senator Tim Scott moderates a panel with Senate colleagues, Sen. Thom Tillis (R-NC), Sen. Tim Kaine (D-VA), Sen. Kelly Loeffler (R-GA).
Senator Tim Scott shares his thoughts on how to create more opportunities for students at HBCU's.
Senator Tim Scott presents Vice Chairman Mark Walker with a signed photo from the presidents and chancellors of the HBCU's.
To view the 2019 list of Congressional accomplishments,
CLICK HERE
.
###