Ranking Member Scott, Shaheen Introduce Bipartisan Bill to Help Senior Entrepreneurs Build and Grow Small Businesses
WASHINGTON – Today, U.S. Special Committee on Aging Ranking Member Tim Scott (R-S.C.) and Senator Jeanne Shaheen (D-N.H.) introduced the Golden-preneurship Act that would catapult senior-owned small businesses to the next level of success.
The COVID-19 pandemic has had a devastating negative effect on small businesses and their employees. More than 800,000 small businesses closed their doors permanently last year, 200,000 more than a normal year; while the unemployment rate reached a record 14.8 percent in 2020 and is still stubbornly high in some areas. As the nation rebounds from the COVID-19 pandemic, seniors can be a part of the solution and help create jobs for others.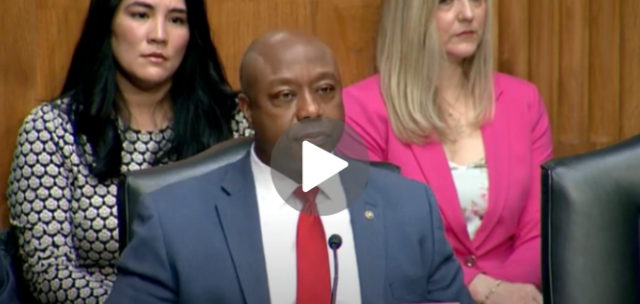 Click to watch Senator Scott's video introducing the bill
"The American Dream doesn't stop at retirement," said Senator Scott. "Millions of Americans have the potential to continue building on their careers by re-entering the workforce using the life experience they've cultivated over the years. The Golden-preneurship Act will equip older entrepreneurs with the tools necessary to take their ideas from the drawing board to reality. I thank Senator Shaheen for joining me in introducing this bill and believing that every American, no matter their age, can be a contributing member of society."
"As New Hampshire recovers from the financial fallout of the pandemic, our senior entrepreneurs have a wealth of experience and talent that can help us build back stronger than ever," said Senator Shaheen. "I'm proud to help lead a bill that connects senior entrepreneurs with new training opportunities so they can build businesses and strengthen our communities – no matter their age. I'll continue fighting to ensure Granite Staters in their golden years are empowered and included in our economy."
Background: Older Americans combine years of business experience, their networks, and dreams to start countless successful small businesses. The Golden-preneurship Act creates a new "Golden Entrepreneurs" training program to equip older entrepreneurs with the necessary tools to increase their business's market share and help bring jobs and capital to communities around the country. This legislation also requires the Small Business Administration (SBA) to track the loans and grants provided to older Americans, to pave the path to better support seniors in the economy.
Supporting Groups: Center for American Entrepreneurship, U.S. Chamber of Commerce, The National Association of Insurance & Financial Advisors (NAIFA), The ESOP Association, America's SBDC, BPC Action, The Economic Innovation Group, Greenville Chamber of Commerce

Click HERE to read full bill.
###