Scott Debunks School Choice Myths
WASHINGTON — Today, U.S. Senator Tim Scott (R-S.C.) released the following video debunking common misconceptions about charter schools and school choice.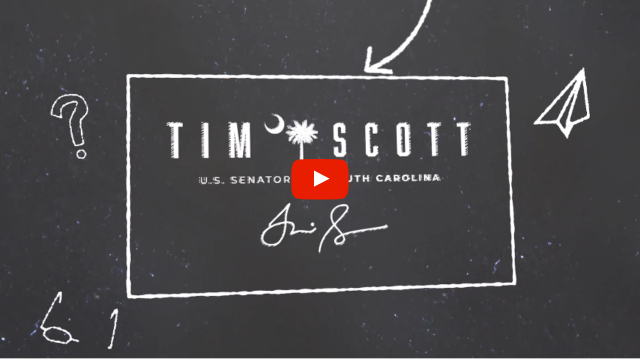 Twitter | Facebook | Instagram
Full Transcript:
"We are blessed to live in a nation where, in public education, you can still be creative and innovative.
"Every kid doesn't learn the same. So why not design an education system or a school around the way a child wants to learn?
"Charter schools are incredibly successful all across our nation. And here's the beauty of it all. It can be started by a parent, teacher, businesses, nonprofits… The door is wide open for innovation and creativity in the space of education.
"Since 1992, charter schools have been a powerful part of education options for our parents.
"Here's what we know: when a parent has a choice, the kid has a better chance.
"And out of the top 100 highest-performing schools in America, charter schools represent about 21%. Out of all the schools in America, charter schools are around 12%.
"And the beauty of charter schools is they are more diverse than most public schools. One-third of all the kids in charter schools are Hispanic. Right around one out of four are African Americans.
"Charter schools are more diverse, higher-performing, and frankly, bring innovation into the workspace. That's great news for our kids, great news for our nation, and really good news for their future."
Background:
Senator Scott has been a champion of school choice and empowering families — not government — to make the best decisions for their children's education. Recently, Senator Scott:
###