Sen. Scott Discusses the Consequences of High Gas Prices
WASHINGTON – This week, U.S. Senator Tim Scott (R-S.C.) joined Senator Mike Crapo (R-Idaho) and their Republican colleagues at a press conference to discuss sky rocketing gas prices and the impact on South Carolinians.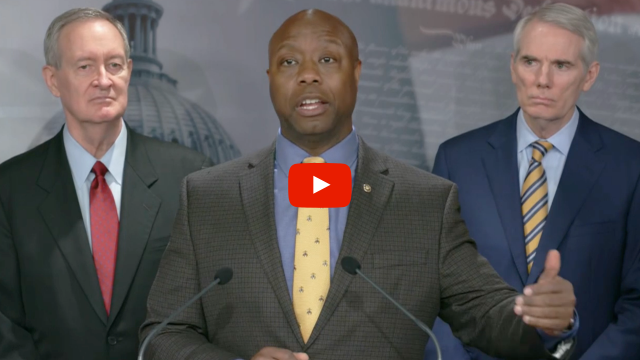 Click here to watch Sen. Scott's remarks
Sen. Scott's remarks below:
"We've all heard that it's been said: 'Elections have consequences.' And without any question, looking back to December of 2020 — before President Biden was sworn into office — driving into a gas station in South Carolina … the gas price was $1.99.
"Last year — not this year, but last year — gas prices in South Carolina [were] $3.40 per gallon. Yes, elections have consequences.
"I wish the administration was listening to people working across South Carolina, as I do. Sitting in Longhorn's restaurant before I flew back to Washington on Monday … the waitress at the table tells me that she moved from the north to South Carolina, a good choice. She wanted a higher quality of life and a more affordable place to live. … She starts talking to me. She says, 'Sir, I put $92 in my tank this morning.'
"And I thought about that. [For] the average American, the median income in this country is around $17 to $17.50 an hour. Once you take the taxes out, it means that she has to work the first six or seven hours of her work week just to put gas in that tank.
"Ladies and gentlemen, this is not an issue about partisan politics. This is an issue of how failed leadership feels to the average worker on an average wage in our country. They deserve better from this administration. They deserve gas prices that they can afford."
…
Click here to watch the senator's full remarks.
###