Sen. Scott Hosts National School Choice Student Rally At Capitol

WASHINGTON – On Wednesday, January 25, 2023, Senator Tim Scott (R-S.C.), Congressional School Choice Caucus co-chair, hosted his 3rd Student Rally at the nation's Capitol to celebrate National School Choice Week. Sen. Scott spoke to Opportunity Scholarship students from 10 D.C. public charter and private schools as he reflected on the transformational power of educational freedom.
"I'm excited about your future, because you are involved in what I believe is the greatest civil rights issue of our time and that is quality education. If we have quality education in every single zip code, America will be the bright star, the city on the hill, and we will live up to our highest potential," Senator Scott said during the event.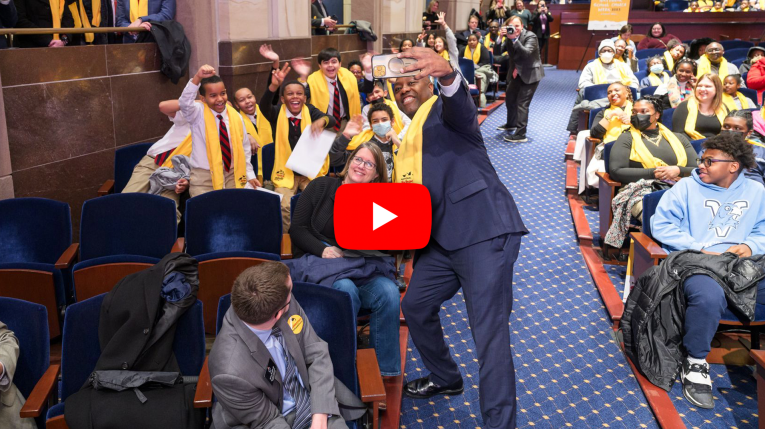 Watch the event video here.
Sen. Scott was joined by House Speaker Kevin McCarthy; Rep. John Moolenaar, Congressional School Choice Caucus co-chair; Former Rep. Luke Messer, Rep. Burgess Owens, Rep. Adrian Smith, Rep. Virginia Foxx, Rep. Brandon Williams, Rep. Joe Wilson, Sen. Ted Budd, Sen. Mike Braun, and Sen. Rick Scott.
Click here to download high-resolution photos.
Background:
Senator Scott has celebrated National School Choice Week with a series of events:
Last week, Sen. Scott was joined by South Carolina Superintendent Ellen Weaver on a school visit to Charleston Classical School.
Last week, Sen. Scott introduced a resolution designating January 22 through January 28, 2023, as National School Choice Week.
On Tuesday, Sen. Scott hosted a reception for national school choice leaders in Washington, D.C.