Murrells Inlet youth honored for 911 call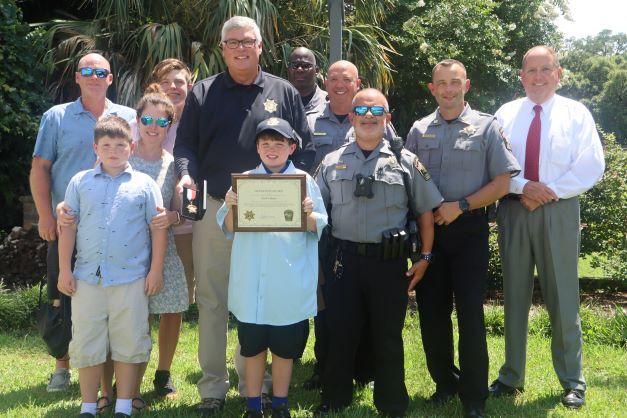 A Murrells Inlet youth was honored July 18 by the Georgetown County Sheriff's Office for his quick thinking.
Jack Olsen, 12, noticed a man near the Marshwalk in Murrells Inlet in late June who appeared to be in medical distress, according to a news release from the sheriff's office.
[…]
As a thank you for for Jack's quick action, Weaver and GCSO staff stopped by Olsens' home to give Jack a plaque and some sheriff's office gear.
"The man was certain to fall off the dock he was on, into the water, where he could have drowned," Sheriff Carter Weaver said. "The Georgetown County Sheriff's Office is grateful for Jack's bravery and quick action. We are honored to recognize him and his example inspires all who are sworn to protect and serve."
Read more about this story here!