ICYMI: POTUS PRAISES OPPORTUNITY ZONES, SCOTT EFFORTS DURING STATE OF THE UNION
WASHINGTON – President Trump praised U.S. Senator Tim Scott's (R-SC) Opportunity Zones initiative during last night's State of the Union Address. Video and transcript are below.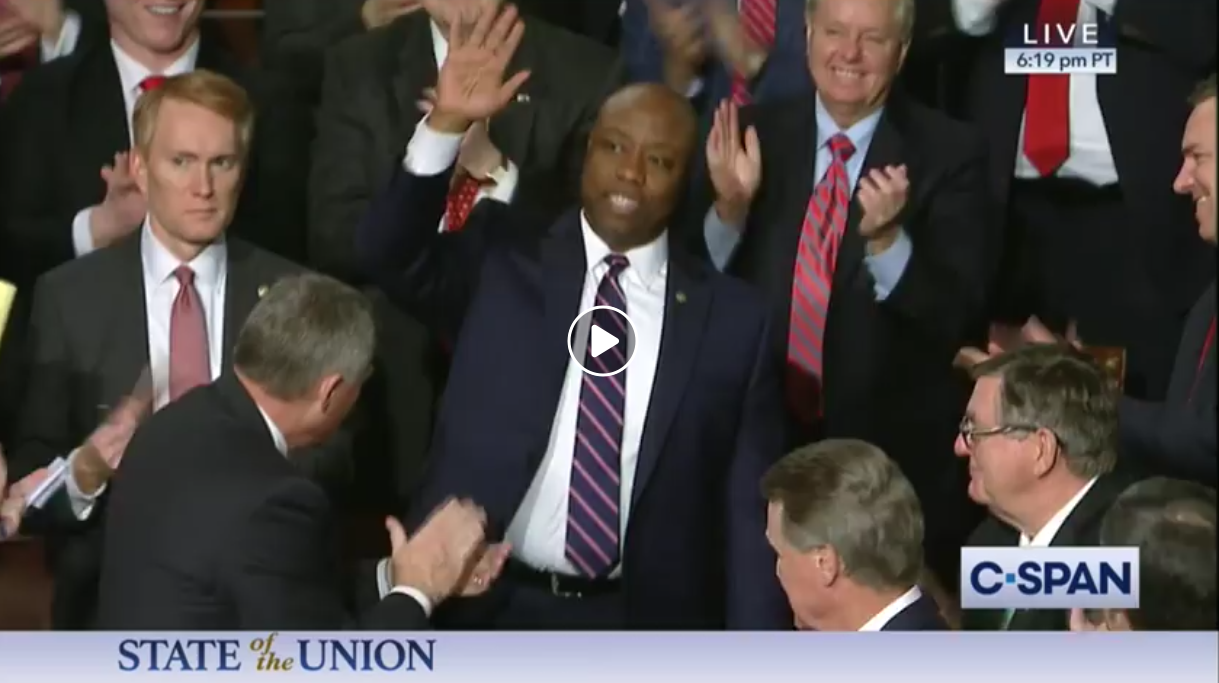 Click photo to watch the full video

Transcript below as delivered by the president
Jobs and investment are pouring into 9,000 previously-neglected neighborhoods thanks to Opportunity Zones, a plan spearheaded by Senator Tim Scott as part of our great Republican tax cuts.
In other words, wealthy people and companies are pouring money into poor neighborhoods or areas that have not seen investment in many decades, creating jobs, energy, and excitement.
This is the first time that these deserving communities have seen anything like this. It is all working!
Opportunity Zones are helping Americans like Army Veteran Tony Rankins from Cincinnati, Ohio. After struggling with drug addiction, Tony lost his job, his house, and his family — he was homeless.
But then Tony found a construction company that invests in Opportunity Zones. He is now a top tradesman, drug-free, reunited with his family, and he is here tonight. Tony: Keep up the great work.
###