ICYMI: Sen. Scott Seeks Answers on COVID-19 Origins, Highlights Faith as Part of the American Experience on Fox News' Fox & Friends
WASHINGTON – U.S. Senator Tim Scott (R-S.C.), member of the Senate Committee on Foreign Relations, joined Fox News' Fox & Friends to discuss the importance of faith in American life and address the Biden administration's failure to confront China's lies about the outbreak of COVID-19.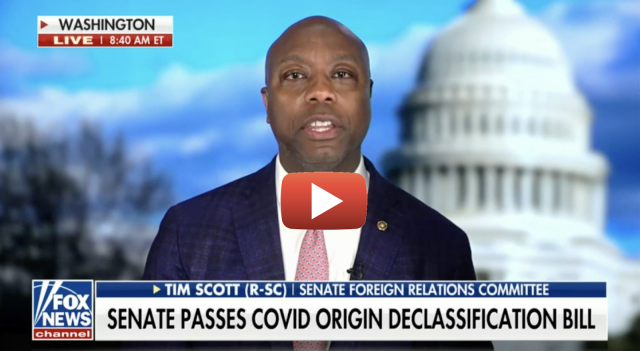 Click here to watch the full interview.
On the constitutional right of religious liberty… "Our Constitution protects our right to share our gospel, to love our God, and to be who we are wherever we are – no boundaries for our faithful experience and our faithful expressions in the public forum. Our Constitution protects our freedom of religion, it doesn't prohibit it."
On the Biden Administration's lack of transparency about the origins of COVID-19… "This administration continues to have too little, too late. They simply want to hide the information, when, in fact, we have compelling evidence that the Wuhan lab, not nature, is the reason why COVID happened. The more China lies, the more Americans die. They deserve the truth. The one thing we know about this President is he doesn't seem to want to be honest with the American people. Every time there is an option for him to tell the truth and the whole story, he pivots away."
On believing in America… "The radical left continues to push this narrative that America is all about grievance. We know we are all about greatness. They believe this is not the land of opportunity, but the land of oppression. Nothing could be further from the truth."