Scott Decries President Biden's Vaccine Mandate at Press Conference
WASHINGTON – Today, U.S. Senator Tim Scott (R-S.C.) joined his Republican colleagues at a press conference to decry President Biden's vaccine mandate. In his remarks, Senator Scott highlighted the mandate's harmful effects on public safety.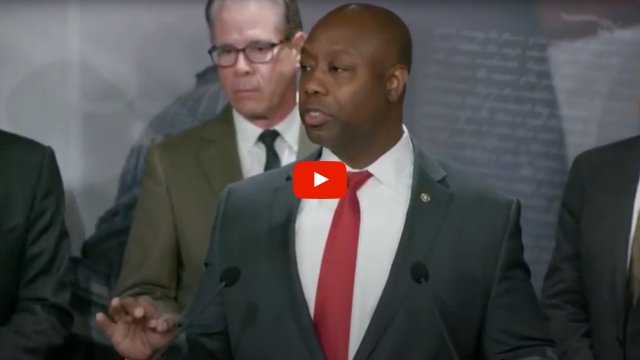 Click to watch Senator Scott's remarks
Remarks as delivered:
"I won't repeat what my friends and colleagues have said up here already, but I do want to focus on the importance of the mandate's impact on public safety.
"Having grown up in South Carolina in North Charleston, I see cities throughout South Carolina and around the country, frankly—New York City being, perhaps, the poster child of bad decisions, especially as it relates to this mandate and the oppressive decision that [Mayor De Blasio] has made, and the negative impact it will have on public safety is without question. [It's] one of the most alarming aspects of this mandate and one of the reasons why I look forward to the passage of this [Congressional Review Act].
"Importantly, I think about the firefighters who are no longer working on their jobs, think about the EMS drivers [and] the EMTs who are no longer able to save lives, think about the law enforcement officers—the police officers in my hometown and throughout this nation—who are no longer on the job.
"The negative impact on public safety in a year where violent crime is hitting highs … it's a devastating impact in places like the one that I grew up in, where the last thing you want is fewer officers patrolling the streets in the neighborhoods. The thing you want the most is the presence of law enforcement in those neighborhoods. And we see that's not … possible as city after city across this nation sees the loss of more and more officers, sees the loss of more and more firefighters, sees the loss of more and more EMTs because of this mandate.
"The negative impact will be felt in the loss of lives because of the lack of individuals responding to emergencies in communities all across this country, not responding because the government gets in the way."
###