Scott Hosts Inaugural School Choice Caucus Breakfast Feat. Secretary DeVos, Releases Video
WASHINGTON – U.S. Senator Tim Scott (R-S.C.) — co-chair of the bicameral School Choice Caucus — hosted his inaugural School Choice Caucus Breakfast, featuring former Secretary of Education Betsy DeVos and caucus co-chair, Congressman John Moolenaar (R-Mich.). Caucus members discussed ways to expand families' access to education options that work best for their children.
"It's unacceptable that, in America today, thousands of kids still lack access to quality education simply because of their zip code," said Sen. Scott. "Their futures — and the future of our nation — depend on us taking action. That's why I founded the School Choice Caucus, to put the focus back on children and their unique education needs. I'm thankful for Secretary DeVos' leadership on this issue and look forward to our continued efforts to advance education freedom for all kids."
Sen. Scott released the following video recapping the event.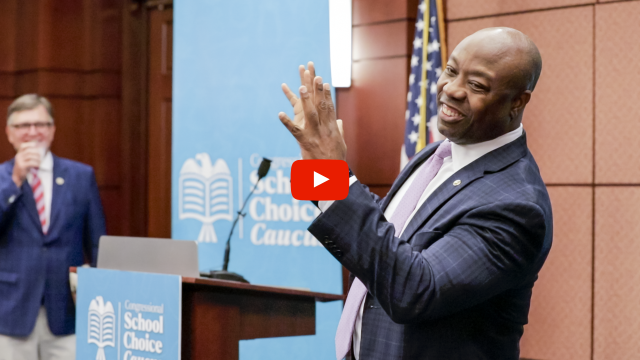 Background:
With education at the top of mind for parents and families across the nation, Sen. Scott has led several efforts to give them greater autonomy over their children's education. This year, Sen. Scott:
Read more about the breakfast from the Washington Free Beacon.
###