Scott Launches New Video Series on the Minimum Wage
WASHINGTON–Today, U.S. Senator Tim Scott (R-S.C.) launched a new "Two With Tim" video series focused on the truth behind the minimum wage debate. This is the first of many videos highlighting the real stories and devastation of President Biden's call to artificially increase the minimum wage.
In this first episode, Scott travels to Union Market in Washington, D.C., to hear directly from a nearly 15-year career bar manager about the dire losses that would occur if Biden's radical policy becomes reality.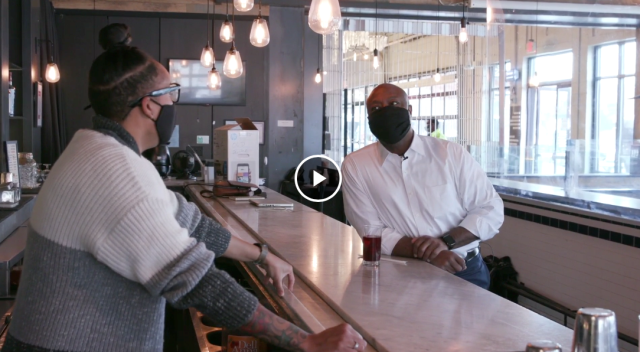 Click Video to Watch
"Anyone who says that Republicans are not interested in increasing the minimum wage, is purposely misleading you," said Senator Scott. "Republicans want to increase the minimum wage—the real question is how do you do it? History shows us that by adopting pro-growth policies, unemployment goes down and wages will go up. I'm not prepared to tell mom-and-pop shops that are already on life support because of the pandemic that they will have to fire their staff and permanently close their doors. This is a fight worth fighting."
Background:
More than 110,000 restaurants have closed during the pandemic, and thousands of those restaurants in Senator Scott's home state of South Carolina.

When Seattle raised the minimum wage to $13 in 2016, it caused 5,000 entry level jobs to disappear, and led to a 9% reduction in hours worked in entry level jobs overall.

Increasing the cost of labor when revenues are down 31.1% because of the coronavirus pandemic will kill jobs, and raise prices for consumers in the process.

According to the Congressional Budget Office, increasing the minimum wage to $15 an hour could shutter around 3.7 million jobs.

By increasing the minimum wage to $15 an hour and eliminating tips for servers at restaurants, the Biden administration will artificially create an existential threat to restaurants and most importantly, their workers.
###