Senator Scott Releases New Video in Continued Celebration of Black History Month
WASHINGTON—Today, U.S. Senator Tim Scott (R-S.C.) released a video celebrating Black History Month with students from Meeting Street Academy in Charleston, South Carolina. Senator Scott taught the young, future leaders about the great legacies of Reverend Dr. Martin Luther King, Jr., and Justice Thurgood Marshall, men who influenced the trajectory of his life and taught him that all children are created equal by God.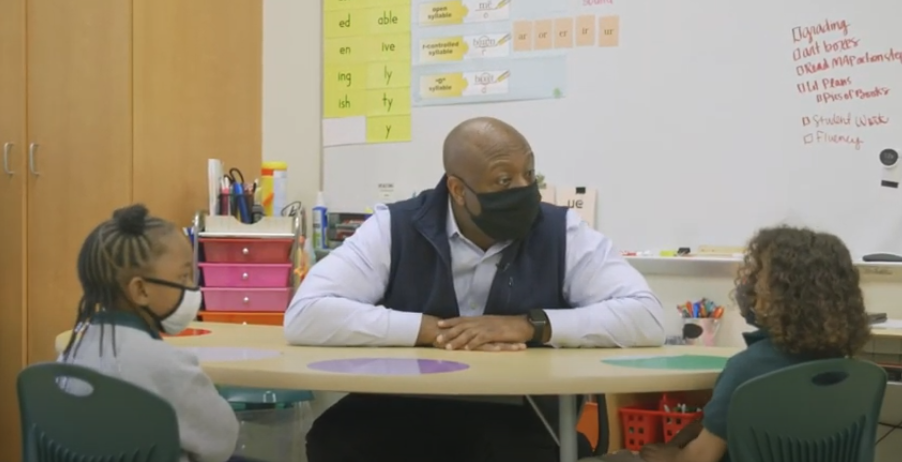 ICYMI: Senator Scott Celebrates Black History Month
On February 1, Senator Scott released a statement celebrating South Carolina's distinguished Black leaders and the inspiring life of his friend Congressman John Lewis:
"After a year that at times has left our country feeling more divided than ever, it is my hope that we come together this month to celebrate the contributions of Black Americans to our nation's history and the future we hope to create for the next generation…" Read the full statement here.
Earlier this month, Senator Scott and Senator Cory Booker (D-N.J.) introduced a resolution celebrating Black History Month and the tremendous contributions African Americans have made to our nation's history. Full text of the resolution, which passed unanimously in the Senate, can be found here.
Senator Scott also talked with WCIV about his historic role as the first African American elected to both the U.S. House and Senate, as well as Republican policies that have championed African American success. In a statement, he said:
"I'm proud of Republican-led initiatives that got permanent funding for HBCUs, support for Black farmers, increased homeownership, and decreased unemployment for African Americans." View this statement and the interview here.
Throughout the month, the senator spoke to students from Rollings Middle School of the Arts, Bluffton High School, and West Ashley High School. He told them about his personal journey and his Grandaddy Artis Ware, who grew up picking cotton in the segregated South and set an example of hard work and the life-changing power of a good education. Watch his full message here.
Earlier this week, Senator Scott joined Bishop T.D. Jakes, Bishop Vashti McKenzie, Michael Eric Dyson, and Bakari Sellers for a Black History Month panel discussion. The senator shared his inspirational Cotton to Congress story, his criminal justice reform efforts, his work with minority-owned businesses, the Paycheck Protection Program, his hope for the future, and more!
He also joined the Recording Industry Association of America to discuss Black music artists who have made an impact on his life, from Clarence Carter to The Commodores.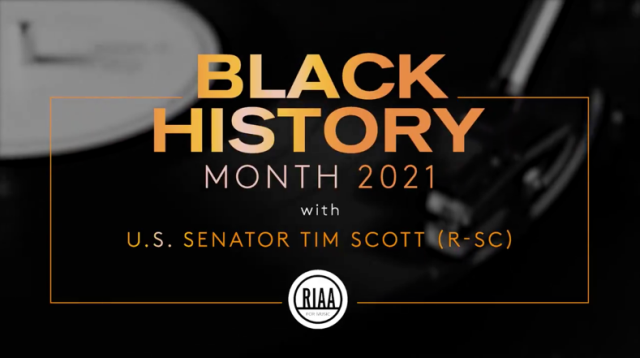 Click to watch the full video.
And the senator also had a conversation with mortgage insurance company MGIC, in which he answered questions about his background, Republican work to advance African American interests, and improving financial literacy.
"I want to make sure that every person willing and able to climb out of poverty is given the chance to make it out, because that's my story." Read the full Q&A here.
###